everal years ago I began experiencing interesting dreams and vision-like experiences from time to time. These encounters affected me greatly, and I began a personal study into dreams and similar manifestations in an attempt to find some meaning to these experiences.

Consequently, I learned quite a bit, not the least of which is that I am not alone. More and more, men and women are experiencing similar dreams and visionary encounters which demand respect and consideration from their "waking" consciousness. Since the beginning they have formed an integral part of our life experience, providing, perhaps, an alternative method of providing meaning to our lives.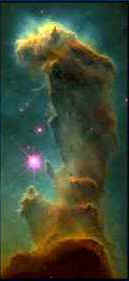 I began to understand that dreams seem to be inextricably interconnected to our cultural mythologies. Neither dreams nor myth may be reasoned with literally, or understood by an appeal to the physical senses. They speak to us, rather, in a visual and emotional language of symbolic archetypes half remembered.

Extending back in time before written history, all races and cultures of man have cultivated intricate bodies myth, not dissimilar from each other, which are firmly embedded in our collective consciousness. Nurtured over countless thousands of years, these mythic formations of our society form the very foundation of of our identity and beliefs.

The roots of our history are grounded in our mythology, and watered by our hopes, dreams and ambitions for the future. We record our history diligently, and call it the story of mankind. But it is a story largely shaped and determined by stories already told, if but vaguely recalled to mind ... our MythStory.

Is not our future determined by the choices we make in the present?

Each day dawning is set before us as a banquet feast, wherein we dine upon choices prepared for us by our yesterdays. Thereby we consume our past that we may then live our future, which lay before us as a mirror.

Acting on the stage of the present moment, we record our deeds as history, pretending we are not now what we have already been, all our choices having been molded of our character and beliefs formed long before our first histories were first recorded.

What goes around, comes around, so they say, and all is vanity. That which has been before will be that which must be again, and "there is nothing new under the sun," saith the Preacher (Ecclesiastes). It is not possible to change our stars.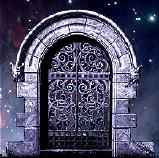 *
Or is it? Perhaps to change the future, we must change the past. If is a story book we are trapped in, then it is a new story we must now tell, a new song we must sing, a new dream we must foretell. You see,
Nothing truly happens until somebody tells a story.
Our history does not determine the stories we tell. It is the stories we tell which determines our history.
My research has led me to reconsider the mythological formations of my own race of the Gaoidhel. I am convinced that through a synthesis of the dreams and visions we are experiencing today, and the ancient myths and legend of our fathers, a holistic paradigm of meaning and existence will emerge.